The Victoria Jazz Orchestra
Available for Shows/Gigs
- Confirmed:
Sep. 7, 2019
big band from Victoria BC
Tracks (1)
The Victoria Jazz Orchestra is Vancouver Island's premiere jazz big band. Formed in May 2013 by Monik Nordine, The Victoria Jazz Orchestra has been featured at The Victoria International Jazz Festival (2017) and The Nanaimo International Jazz Festival (2018).

Comprised of the city`s most prominent and accomplished jazz artists, The Victoria Jazz Orchestra has performed often at Hermann's Jazz Club in Victoria, BC and each show features new repertoire as well as guest conductors and guest soloists. The VJO has featured saxophonists Mike Allen and P.J. Perry, trumpeter Mike Herriot and composers and conductors Chelsea McBride, Jill Townsend, Bill Coon, Ian McDougall, Alan Matheson, Andrew Homzy, and Greg Bush and the repertoire features Boss Brass arrangements and other prominent Canadian jazz composers as well as repertoire from the 20th century big band canon.
Audio Samples
| Track | Play | Save |
| --- | --- | --- |
| Because Of You | | |
View all tracks for this artist (1)
Videos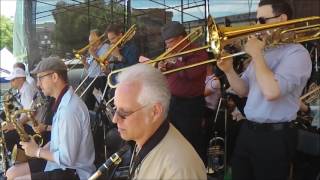 Status:
Available for Shows/Gigs
- Last confirmed Sep. 7, 2019