no upcoming shows listed (solo, or for current projects)
Bryn Badel
Label:
independent
Trumpet and Vocals Jazz and Classical from Victoria BC
Instruments: Trumpet, Vocals, flugelhorn, cornet
details
Bryn Badel is a classically trained trumpet player and vocalist who leads The Lust Life Jazz Band, and appears with many local groups including Jazz, Latin, Blues, and Classical music ensembles.

He has recorded on many albums including motion picture soundtracks and commercials.

Former soloist with The Victoria Symphony, The Vancouver Island Symphony, The Island Big Band, The Victoria Jazz Orchestra, Kumbia, and many other bands.

He is active as a player, and music educator in the Victoria area.
No audio samples have been linked to this profile.
Available for paid gigs
Available for serious projects
Available for lessons

Articles
Videos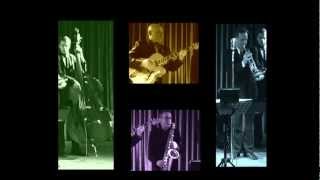 Listing last updated/confirmed Nov. 7, 2019