Sun. March 17th 2019
(All Ages)
Abraham (Victoria, BC)
,
Porteau (Vancouver, BC)
,
ursidae (Vancouver, BC)
Sun. March 10th 2019
(All Ages)
Samuel Wells & Angus Watt
,
Sascha Nevermind
,
Terry Maple (Vancouver, BC)
View All Past (245)
Vinyl Envy
1717 Quadra Street Victoria BC
Hours:
Open 11am-5:00 Mon-Wed, 11-6 Thurs-Fri, 11-5 Sat 11-4 Sun. We open at 11am daily.
Tickets Available Here (7)
Vinyl Envy is a local vinyl record store as well as a live music venue for all ages. We stock and host music of all styles including classic rock, jazz, blues, soul, indie, hip hop, reggae & electronica. We host monthly live DJ sets as well as Vinyl Release parties for bands putting out new music. Our focus is celebrate local talent whenever possible, but love being the host to touring bands passing through.
Venue Specs
Liquor License
None, All Ages or Provide your own
Rentable / Hosts Outside Events
Yes
Soundsystem Details
Basic Sound System
Wheelchair Accessible?
Yes
Venue Staffing
Provided (Included in Rental)


Listed Under:
Record Store
Music Venue
Show Booking / Promotion
Ticket Outlet
Listing last confirmed: May. 9, 2018
Articles
Videos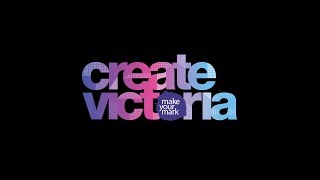 In this Video
Artist(s)
Jon and Roy
,

A.N.S.W.E.R.S Drum Group
,
Band of Rascals
,
Victoria Symphony
,

Dante Decaro
,

Suddenly Dance Theatre
,

Cats in Space
,

Matthew Andrade
,

Miles Meechan
,

Skye Allen
,

Eric Gaucher
,

Tremblers of Sevens
,

Lindsay Delaronde
,

Tony Hunt
,

Rande Cook
,

Ft. Langley
,

Mitchell Villa
,

Tom Hawthorn
,

Kirsten Wale
,
Luke Ramsey
,

Jill Stanton
,
Frank Lewis
,

Mungo Martin
,
Henry Hunt
,

David Martin
Resource(s):
Vinyl Envy
,

Flux Gallery
,
Wheelies Motorcyles
,
Free B Film Festival
,
Atomique Productions
,
Belfry Theatre
,

Fairmont Empress
,

Trounce Alley Gallery
,
McPherson Playhouse
,
Wolf/Sheep Arthouse
,
Munro's Books
,

Bean Around The World
,
Create Victoria
Posted: Nov. 10, 2017