| | |
| --- | --- |
| | |
Victoria Symphony
from Victoria BC
Contact Details

(250) 385-9771

In its 70th year of operation, the Victoria Symphony is Vancouver Island's largest and most active performing arts organization. With over 50 performances in its season, which spans September to May, the Victoria Symphony continues to engage and inspire the community with high-quality concerts in seven diverse series and also with its outstanding education and outreach programs.

An artistic gem on Canada's West Coast, the Victoria Symphony takes enormous pride in providing quality live orchestral music for everyone. It has garnered both critical acclaim and massive popular appeal, and is one of the most successful orchestras in Canada

Over 125,000 people hear the Victoria Symphony every year, including 10,000 children. The Victoria Symphony also hosts the premiere event of the summer, the annual Victoria Symphony Splash which attracts over 40,000 Victoria residents and visitors to Victoria's Inner Harbour on the BC day long weekend. This great community event celebrated its 20th anniversary in 2009.

The 2010/2011 year marks Maestra Tania Miller's eighth season as Music Director of the Victoria Symphony, an appointment that made her the first Canadian woman to be appointed to such a significant position in Canada. Her vibrancy and dynamic approach to music making have inspired many innovations with the Victoria Symphony and a new era of artistic growth for the orchestra including programming innovations such as the New Currents Festival of Music, the contemporary Odyssey series of collaborative arts and genres, as well as expanded and committed educational programming. Her extraordinary commitment to masterworks classics, have elevated the musical impact of the orchestra on the Canadian music scene.

The mission of the Victoria Symphony is to enrich lives through the shared experience of extraordinary music. Come and Feel Every Note!

No audio samples have been linked to this profile.
Articles
Videos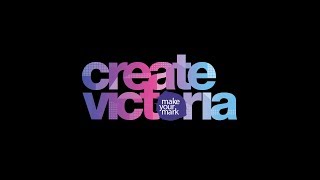 In this Video
Artist(s)
Jon and Roy
,

A.N.S.W.E.R.S Drum Group
,
Band of Rascals
,
Victoria Symphony
,

Dante Decaro
,

Suddenly Dance Theatre
,

Cats in Space
,

Matthew Andrade
,

Miles Meechan
,

Skye Allen
,

Eric Gaucher
,

Tremblers of Sevens
,

Lindsay Delaronde
,

Tony Hunt
,

Rande Cook
,

Ft. Langley
,

Mitchell Villa
,

Tom Hawthorn
,

Kirsten Wale
,
Luke Ramsey
,

Jill Stanton
,
Frank Lewis
,

Mungo Martin
,
Henry Hunt
,

David Martin
Resource(s):
Vinyl Envy
,

Flux Gallery
,
Wheelies Motorcyles
,
Free B Film Festival 2017
,
Atomique Productions
,
Belfry Theatre
,

Fairmont Empress
,

Trounce Alley Gallery
,
McPherson Playhouse
,
Wolf/Sheep Arthouse
,
Munro's Books
,

Bean Around The World
,
Create Victoria
Posted: Nov. 10, 2017
No member roster has been entered (to link to musician profiles.)
Status:
Available for Shows/Gigs
- Last confirmed Dec. 9, 2015