One Drop
Broken Up
- Confirmed:
Nov. 14, 2013 (Archived)
Label: indie
punk reggae from Victoria BC
Albums (3)
Tracks (37)
One Drop plays reggae, punk, dancehall, dub and ska with an intensity that belies their punk rock roots. If you want to see a professional, polished, flawless performance, One Drop is not what you are looking for. If you want to hear music that is raw, entertaining and unpredictable played by a crew of seriously talented maniacs who are almost as surprised as you are, this is your chance.

Contrast and variety are integral parts of the One Drop sound. Live, They will pack the floor with deep dub and reggae and then turn it into an unplanned moshpit by dropping in to fast punk rock. Their 2 self produced albums switch styles at every track mark, visiting everything from reggae to hip-hop to country to punk and nailing it every time.

Over the past 4 years One Drop has gained friends and fans with 3 Western Canadian tours, countless weekends of insanity and appearances at The Victoria Jazz Festival, The Van Isle Punk Festival, and the Victoria Ska Festival. They have shared stages with acts like: The Slackers, The Black Halos, Warsaw Pack, Chris Murray, The Mad Caddies, The Aggrolites, The Kingpins, Kia Kadiri, The Toasters, The Allentons, The Rebel Spell
and Yerba Buena.
Audio Samples
| Track | Play | Save |
| --- | --- | --- |
| Quiet Nights | | |
| Yellowman Medley | | |
| Both To Blame | | |
| One in A Million | | |
| Concrete Jungle | | |
| Bill Collector | | |
| You Know Jack | | |
| Al Anon | | |
| These Are The Days | | |
| Big Bang | | |
| Problems (Desmond Dekker Cover) | | |
| Hip Hop Tang | | |
| 17 Blocks | | |
View all tracks for this artist (37)
Videos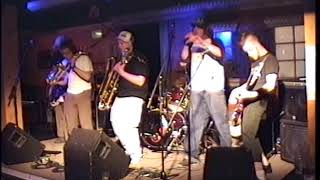 Posted: Mar. 28, 2019
Filmed: Apr. 30, 2003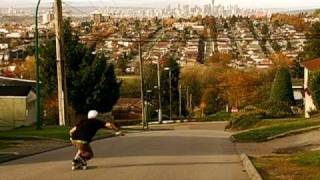 Status:
Broken Up
After 6 years of making music together we need a rest. - Last confirmed Nov. 14, 2013