| | |
| --- | --- |
| | |
Vancouver Island Dynamite
Highly combustible funkin' jazz! from Victoria BC
Available for Shows/Gigs
- Confirmed:
Apr. 24, 2019
VANCOUVER ISLAND DYNAMITE is a fresh five piece high-energy instrumental jazz/funk group, made up of like-minded, top notch players from the Victoria jazz, R&B, latin, blues and rock scenes. Since their inception, they wowed audiences at Lucky Bar, Hermann's Jazz Club, The Northern Quarter and at The Victoria JazzFest with their incessant groove, their high octane funk, and their sophisticated improvisations. In short they provide some dangerously combustible funkin' jazz!

Eric Hughes – Saxophones
Steve Grebanier – Guitar
Peter Dowse – Bass
Pedro Arbour – Drums
Chris Van Sickle – Keyboards
Thomas Kinzel - Keyboards
John Lee - Keyboards
No audio samples have been linked to this profile.
Videos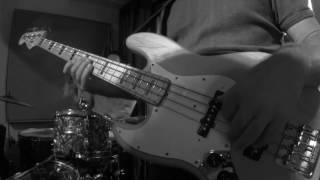 Posted: Oct. 3, 2018
Filmed: Nov. 18, 2016
Status:
Available for Shows/Gigs
- Last confirmed Apr. 24, 2019