| | |
| --- | --- |
| | |
Livestream
Sat. July 3rd
2:30pm - 8:30pm
@ The Crooked Gates
Vancouver Island BC
(All Ages)
Live from the Crooked Gates!
Five Alarm Funk
,
Jonnie 5 Brass Band
,
Kia Kadiri
,
Curtis Clear Sky and the Constellationz
,
Reflectionz
Free
Jonnie 5 Brass Band
from Victoria BC
Available for Shows/Gigs
- Confirmed:
Nov. 18, 2020
The Jonnie 5 Brass Band brings together 5 of the finest and funkiest wind players from Victoria's thriving scene of horn-heavy dance bands, drawing members from local favourite musical acts the New Groovement and Bucan Bucan. The Jonnie 5 stir up a tasty jambalaya of New Orleans-inspired Jazz, Funk, Rhythm & Blues and Soul that will satisfy all your cravings for musical input and make you feel alive! The Jonnie 5 Brass Band features Jonnie Bridgman on tenor and baritone sax, Julia Knight and David Chase on trumpet, Allen Pleasants on trombone, Holly Dronyk on sousaphone and Geoff Mason on drums.
No audio samples have been linked to this profile.
No member roster has been entered (to link to musician profiles.)
Videos
Posted: Feb. 12, 2021
Filmed: Nov. 29, 2020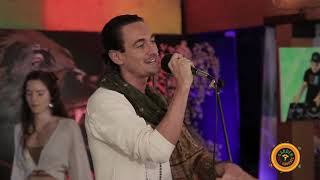 Posted: Dec. 4, 2020
Filmed: Nov. 29, 2020
Status:
Available for Shows/Gigs
- Last confirmed Nov. 18, 2020