CAVITY Curiosity Shop
556 B Pandora Ave Victoria BC
V8W 1N7
We sell the strange, obscure and forgotten treasures we love. When you come in, you'll encounter hard-to-find books from deep ecology to scary stories. Limited-run releases by independent musicians and affordable, unique prints by local artists. Cherry-picked vintage games, electronic artifacts and vintage audio gear.
Venue Specs
Liquor License
None, All Ages or Provide your own
Rentable / Hosts Outside Events
No


Listed Under:
Record Store
Music Venue
Show Booking / Promotion
Shirts, Buttons, Poster, Stickers etc.
Listing last confirmed: Sep. 19, 2012
Articles
Videos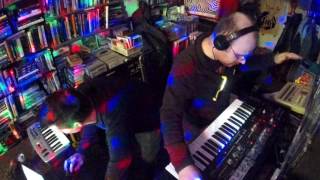 Posted: Jan. 8, 2019
Filmed: Nov. 18, 2016