| | |
| --- | --- |
| | |
no upcoming shows listed (solo, or for current projects)
Steve Grebanier
Active / Available
- Confirmed:
Nov. 7, 2019
Jazz, Funk, Blues, Soul, R&B, Rock from Victoria BC
Instruments: Guitar
details
Steve Grebanier has been playing the guitar for over 30 years. In that time he has studied a wide range of styles to arrive at his own unique sound, which lies within his jazzy chops, his funky groove, and his bluesy attack. Steve led his own jazz/funk group, Jukejoint, for over 7 years, culminating in three CDs and a cross-Canada jazz festival tour, including Festival International De Jazz De Montreal and The Du'Maurier Downtown Jazz Festival (Toronto). As well as strumming the guitar in Jukejoint, Steve was also the composer, arranger and vocalist for the band. The group was recorded and broadcast by the CBC at the Ottawa Jazz Festival in 1998. In that same year MusicMax in Montreal, broadcast a live hour long Jukejoint performance from their studio. For over 2 years, Steve was the guitarist with Toronto Bhangra/ Reggae/ Dance faves Punjabi By Nature. He not only helped define PBN's live sound, but also was integral in the arrangement of several songs. With PBN, he toured across Canada and played on their popular CD, "Jmpn For Joy". In the winter of 2000, Steve toured Canada with blues/jazz harmonica virtuoso Carlos Del Junco. He also has performed with blues harpist Michael Pickett. Prior to Jukejoint, Steve had a five year stint as leader/guitarist of CHeeZBOxx, a Toronto based funk/rock band, releasing one independent CD as well as two cassettes. All releases met with much critical praise and received miles of college radio airplay. Currently, Steve leads his own funky jazz project in Victoria (Steve Grebanier Guild), as well as a guitar duo with Allan Vance and as a core member of the the high octane funk/groove/soul/jazz band Vancouver Island Dynamite.
No audio samples have been linked to this profile.
Available for paid gigs

Articles
Videos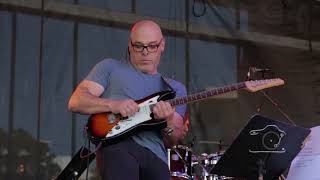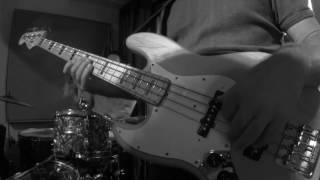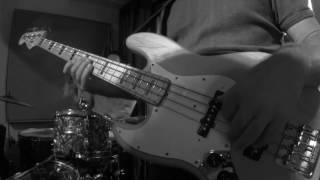 Posted: Oct. 3, 2018
Filmed: Nov. 18, 2016
Listing last updated/confirmed Nov. 7, 2019