| | |
| --- | --- |
| | |
no upcoming shows listed (solo, or for current projects)
Stephen Fearing
Active / Available
- Confirmed:
Feb. 13, 2020
Contemporary roots/folk/Americana from Victoria BC
Instruments: Guitar, Vocals
details
Stephen Fearing's music embodies a fierce intelligence, a haunting candor, and a steady-handed pursuit of fleeting beauty. He exudes an abiding love for his craft and a respect for his audience that is reflected in two Juno awards and a touring circuit that includes festival stages and concert halls across Canada, Europe and The United States. A beguiling teller of tales and a singularly intense instrumentalist, Fearing is an alluring entertainer – heartbreaking, expansive and full of mirth - with a clear, honorable voice that lifts you out into his wide world and "brings you back home to yourself".
No audio samples have been linked to this profile.
Articles
Videos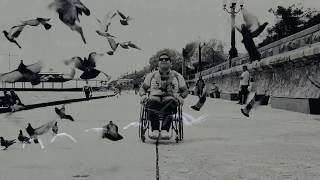 Listing last updated/confirmed Feb. 13, 2020