Fri. March 22nd 2019 - Fri. March 22nd 2019
@ Lucky Bar
(No Minors)
$15 advance/$20 at the door
Kytami with Phonik Ops and Deriek Simon perform with Mt. Doyle with Orilla and Phillionare, and Sativa Sunrise at Lucky Bar Friday March 22, 2019.
Reviews
No articles have been linked to this profile
Kytami
Sometimes referred to as a "violinist extremist," Kytami (a.k.a. Kyla Uyede) is a classically trained prodigy who has long been considered one of Canada's most diverse and electrifying violin virtuosos. This charismatic and energetic performer takes a similarly athletic approach to her music, bounding between classical and fiddle styles whil...
more info
Mt. Doyle
Mt. Doyle is a product of his environment… The outstanding electronic music scene of Vancouver Island. Originally a purveyor of fine Drum n Bass, Doyle has expanded his horizons to include Funk, House, Hip-Hop and Bass, all with his soulful west coast flavor. Over the years Mt. Doyle has played lounges, clubs and festivals all over B. C. includin...
more info
Videos of this Event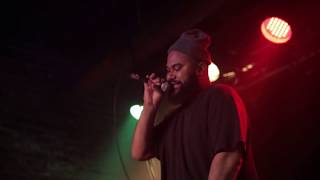 Posted: Mar. 3, 2020
Filmed: Mar. 22, 2019