Tue. March 13th 2018
Who Killed Spalding Gray?
Daniel MacIvor
Mon. March 12th 2018
Why We Are Here!
Brian Quirt
,
Martin Julien
,
Anne Schaefer
,
Krystal Cook
View All Past (88)
Belfry Theatre
1291 Gladstone Avenue Victoria BC
V8T 1G5
Hours:
Box Office Hours During Performance Weeks Monday 9:30 am - 5 pm Tuesday - Saturday 9:30 am - 7pm Tuesday - Sunday One hour prior to curtain time for in person sales only. During Non-performance Weeks Monday - Friday 9:30 am - 5 pm
Upcoming Shows (44)
Past Shows (606)
The Belfry Theatre is Victoria's largest contemporary adult theatre, producing up to 12 productions per year from its beautifully restored heritage church.


Listed Under:
Theatre Group

Listing last confirmed: Sep. 12, 2017
Articles
Videos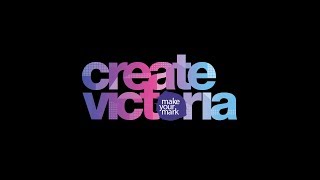 In this Video
Artist(s)

Cats in Space
,
Luke Ramsey
,

Tremblers of Sevens
,

Miles Meechan
,

Jill Stanton
,

Ft. Langley
,

Tom Hawthorn
,

Kirsten Wale
,

Tony Hunt
,

A.N.S.W.E.R.S Drum Group
,

Suddenly Dance Theatre
,

Matthew Andrade
,

Skye Allen
,

Mitchell Villa
,

Mungo Martin
,
Henry Hunt
,
Victoria Symphony
,

Dante Decaro
,
Jon and Roy
,

David Martin
,

Eric Gaucher
,
Band of Rascals
,

Lindsay Delaronde
,

Rande Cook
,
Frank Lewis
Resource(s):
Vinyl Envy
,

Fairmont Empress
,
Wheelies Motorcyles
,
Wolf/Sheep Arthouse
,
Create Victoria
,

Trounce Alley Gallery
,
McPherson Playhouse
,

Bean Around The World
,
Free B Film Festival 2017
,
Belfry Theatre
,
Munro's Books
,
Atomique Productions
,

Flux Gallery
Posted: Nov. 10, 2017