| | |
| --- | --- |
| | |
Sat. July 21st 2018
@ 17 Mile Pub, 6 Mile Pub, Janeece Place, V-lounge
(All Ages)
Cory Steiner Band
,
Arbutus Roots
Sat. July 21st 2018
Cory Steiner Band CD Release Party and Benefit
Cory Steiner Band
,
Arbutus Roots
Cory Steiner Band
from Victoria BC
Available for Shows/Gigs
- Confirmed:
Mar. 16, 2021
Original indie pop-rock from Victoria, BC. Cory Steiner Band is very excited to release the band's first full-length studio album. It's currently available on all major online retail and streaming services including CDBaby, iTunes Store, Google Play, Amazon, Spotify, Apple Music, YouTube, and many more.
No audio samples have been linked to this profile.
Videos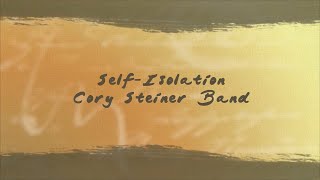 Posted: May. 9, 2020
Filmed: May. 1, 2020
Status:
Available for Shows/Gigs
- Last confirmed Mar. 16, 2021