Audio Samples
| Track | Play | Save |
| --- | --- | --- |
| Demo 2015 | | |
| Los Cool Cats | | |
| Boogaloo del Bugabú Live con Miguelito Valdez | | |
| BOOGALOO EN ORBIT studio version | | |
View all tracks (4)
Boogaloo En Orbit
Boogaloo Music for dancing from Victoria BC
BOOGALOO en ORBIT is a unique and entertaining 6-piece band from Victoria BC. They have crafted a new style based on 60's New York Latin Boogaloo, Twist, Rumba, Cuban Son Montuno and Mexican Cumbia.
Their original compositions are funny, colorful, and at times profound. They describe life between languages and cultures.
They will be doing some covers by the likes of Esquivel, Willie Bobo, Wilfrido Vargas, Beny Moré, Papo Luca, Rafael Cortijo.
Band Members:
Jesse Lee Pogoler aka Johnny Guaguancó (pronounced wah wahn KO), vocals, guitar, guitarrón. From Los Angeles.
Peter Dowse, electric bass guitar. From New York City.
Hector Ramos, congas, vocals. From Havana, Cuba.
Jose Sanchez, drum set, percussion. From Havana Cuba.
Armando Álvarez, sax, vocals. From Santa Clara, Cuba.
Miguelito Valdez, trumpet, flugel. From Havana Cuba.
Brooke Maxwell, tenor sax. From Parksville BC Canada.

They are popular with the local festival organizers, and have had great success at local festivals such as Victoria Celebrates Canada Day, Saanich Fair, Selkirk Waterfront Festival, Vic West Fest, Sidney Summer Concert Series; and have played many venues including Butchart Gardens and of course pubs and private events.

They are always taking bookings .
Current Lineup
| Name | Role | Dates |
| --- | --- | --- |
| Jesse Lee Pogoler | Leader, vocals, guitar, guitarrón | |
| Peter Dowse | Electric bass guitar, guitarrón | |
| Hector Ramos | Congas, vocals | |
| Jon Miller | Drum Set | |
| Armando Alvarez | Saxes, Percussion, Vocals | |
| Meagan Devauld | Alto Sax, vocals | 2009-present |
| Pamela Campbell | Trombone, vocals | 2009-present |
Videos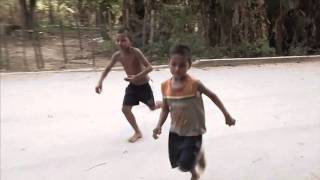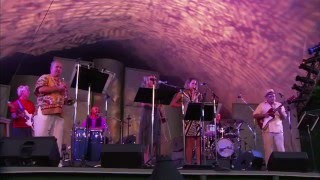 Status:
Available for Shows/Gigs
Making the world safe for twist music - Last confirmed Nov. 12, 2018