no upcoming shows listed (solo, or for current projects)
Bob Meikle
"The Music of Bob Meikle"
Age: 72 (estimated)
pop, standards, broadway, folk from Victoria BC
Instruments: Vocals, Guitar
details
Born in 1947 in Victoria, Bob has performed in a number of local bands and in musical theatre. Now retired from a 34 year career in education, he is now performing again regularly as a "one man band" with vocals, guitar and digital orchestra backgrounds providing entertainment that is fun, nostalgic and beautiful to listen to along with a variety of comedy and anecdotes that give everyone a bit of fun and laughter.
No audio samples have been linked to this profile.
Available for paid gigs

Articles
Videos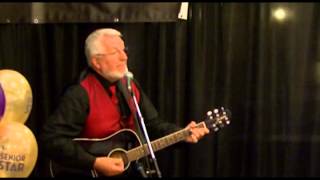 Listing last updated/confirmed Aug. 8, 2015