| | |
| --- | --- |
| | |
no upcoming shows listed (solo, or for current projects)
Bernie Shaw
Active / Available
- Confirmed:
Jun. 15, 2019
Age: 63
from Victoria BC
Instruments: Vocals
details
* At the beginning of 1970 Shaw dreamed of fitting a rock guitarist . He bought himself a Gibson SG Special and started practising. When the local band Cold Sweat was looking for a second guitarist in 1974, Shaw auditioned, but bass player Bill Kempster advised him to put down the guitar and to buy a mic from their old singer and come back the next week. Shaw followed up this advice, and when he auditioned as a singer the band hired him as their new vocalist. Cold Sweat toured extensively over the next 3 years playing across B.C. Alberta, Saskatewan and into Manitoba. Their live set of a mixture of classic melodic rock soon became their calling card on the hotel, and live club scene. Unfortunately, the changing music scene and popularity of discos caused the Victoria band to break up in 1977. In that same year, he had been called to join Saskatoon based band Legend, whom had lost their lead singer Danny Jeans. They had heard Shaw singing with Cold Sweat on a large number of occasions and knew he would fit their needs. Shaw relocated to Stoon and stayed for 9 months before Legend additionally resolved due to lack of live work. Shaw returned to Victoria to consider his next move. After weeks of contemplation, he decided to move to England and try his luck in London.

In December 1978, Shaw boarded a plane and left Canada chasing a dream. On arriving in London he auditioned and got the job of lead singer with London based band Paris founded by keyboard player and song writer Phil Lanzon. A partnership that would last for years to come. Paris signed a record deal with RCA and changed their name to Grand Prix . Shaw sang on the album Grand Prix which was released in 1980. When Shaw returned from his sister's wedding in Canada in October 1981 he learned he had been replaced by Robin McAuley . Talk started of a 30 something year reunion for Grand Prix following Uriah Heep 's acclaimed performance at Childline Rocks (June 1, 2009); several ex-members have spoken for the first time after the unscheduled departure of Shaw, And all decided it was the right move to enlist McAuley as vocalist due to his far superior voice.

In December 1981 Shaw joined Praying Mantis , a band formed in 1978. Other band members were Tino Troy (guitar), Chris Troy (bass), Dave Potts (drums) and John Bavin (keyboards). The band was managed by Deep Purple manager John Coletta but they still had problems getting a record deal. Shaw didn't record an album with Praying Mantis but did appear on the EP Turn The Tables , recorded in 1982. Praying Mantis primarily played live in numerous venues, including the Reading Festival . In 1993 a bootleg was going around called "live + singles" which contained six songs performed at the Reading Festival and additional fragments and singles.

From December 1983 to the middle of 1984 Shaw played in Clive Burr's Escape, a band started by ex- Iron Maiden drummer Clive Burr . Praying Mantis members Chris and Tino Troy were additionally in the group. Shortly after Shaw joined, the band went on as Escape.

In July 1984 the band again chose a new name, Stratus. Like Praying Mantis, Stratus played melodic hard rock . The album Throwing Shapes was recorded at the Frankfurter Dreamboat studio with Tino Troy on guitar, Alan Nelson on keyboards, Chris Troy on bass, and Clive Burr on drums. It was released in the summer of 1984. In 1993 the CD version Reborn Classics was released. As a bonus track on this bootleg the Soundhouse Tapes are added. Stratus additionally had one song as a movie soundtrack. The song "Run For Your Life" is used in Class of Nuke 'Em High (1986, USA).

When Stratus finally played their last gig at the London Marquee Club in the audience that night was Uriah Heep guitarist Mick Box . Uriah Heep's singer, Steff Fontaine , had just been fired, and Box was looking for a singer who could reach the high notes. Box asked Shaw to audition for Uriah Heep and then hired him as the band's new front man. * Source Everipedia
No audio samples have been linked to this profile.
Articles
Videos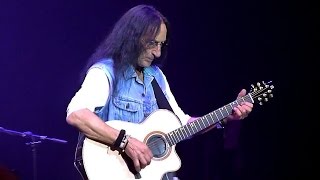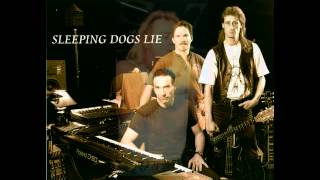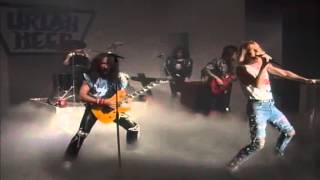 Listing last updated/confirmed Jun. 15, 2019