| | |
| --- | --- |
| | |
no upcoming shows listed (solo, or for current projects)
Susannah Adams
Active / Available
- Confirmed:
Jun. 25, 2019
Jazz Vocalist from Victoria BC
Instruments: Vocals
details
Vocalist Susannah Adams is widely recognised as a dynamic and versatile musician who is consistent in developing her capacity within the jazz genre. Adams has worked with some of Canada's finest musicians, including Miles Black, Oliver Gannon, Daniel Lapp, Joby Baker, David Restivo and Phil Dwyer.

Adams is fast becoming one of Vancouver Island's most celebrated vocalists. Her flair for adventurous stylings has earned her great acclaim. Dr. Patrick Boyle, Associate Professor of Jazz Studies at the University of Victoria, admires Adams' bold and unique expression. "She is a consummate professional, constantly honing her craft. More than most singers, Susannah spends a great deal of time cultivating her original voice as an improviser."

Since the release of her highly anticipated debut album As The Morning Light (May '18) she has received a surge in media coverage. Her Pre-Raphaelite features have adorned the front covers of several publications, including the Times Colonist newspaper (May '18) and Monday Magazine monthly entertainment publication (Feb '18). Adams is regularly featured on local and national radio, including CBC's Hot Air and Saturday Night Jazz.

Since establishing her career in 2014, opening the Victoria JazzFest's 30th anniversary celebration, Adams has made stunning advances in her chosen field. She is continuing on this trend and has been invited to perform in ever more prominent venues for increasingly wider audiences. A regular at Hermann's (Victoria) and Frankie's (Vancouver) jazz clubs, 2018 saw Adams grace the stage at Rifflandia Festival, Islands Folk Festival and Hornby Island Festival. She also held a three night residency at Victoria Jazz Festival. Notable audiences have included the lieutenant governor of BC and the mayor of Victoria.

Born and raised in London, England, Adams now resides by the ocean in Victoria, British Columbia, with her husband and two children. She believes the world is a stage and is often found singing to the ducks as she tends to their urban farm.

"You have a unique approach to it all and you don't play it safe. Bravo!" (Oliver Gannon)
www.susannahadams.com
No audio samples have been linked to this profile.
Available for paid gigs
Available for serious projects

Articles
Videos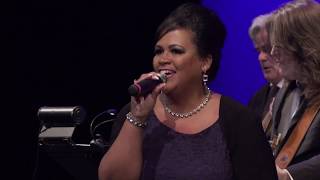 Posted: Jul. 13, 2019
Filmed: Jan. 12, 2019
Listing last updated/confirmed Jun. 25, 2019