| | |
| --- | --- |
| | |
Zoubi and the Sea
Indie / Rock / Surf from Toronto BC
What is a Zoubi? She is a quirky, quiet creature raised in the woods on Hornby Island, BC. After performing the majority of the West Coast music festivals and opening for Jon and Roy, Tara Lightfoot, Rising Appalachia, Fortune Killers and Carmanah; Zoubi sought out a new adventure. In 2017, her unshakable passion for music brought her to Toronto, Ontario where she studied Independent Songwriting and Performance at Seneca College. A naturally magnetic performer, Zoubi plays finger-style guitar and engages with her audience emotionally while blending deep lyrics with simple, catchy melodies. Her live show is complete with charming anecdotes and when accompanied by The Sea (the band), their performance effectively melds Feist-like folk-pop tones with a gritty, jazzy swing. Off stage and on, Zoubi possesses an endearingly genuine creative spark that catches and holds your attention. In performance, the band showcases vulnerability as a strength and a bold silliness that translates as a punk rock attitude.

Since their 2018 formation in Toronto, Zoubi and the band have opened for Jesse Roper at the Dakota Tavern, performed at C'est What, Burdock Music Hall, the Revival Bar, the Supermarket and Nookfest. Zoubi and the Sea are currently working on their upcoming album and establishing valuable connections in the Toronto scene.
No audio samples have been linked to this profile.
Current Lineup
| Name | Role | Dates |
| --- | --- | --- |
| Zoubi Arros | Singer-songwriter, Guitar | 2015-present |
| Rafael Callejas | Lead Guitar | 2017-present |
| Andrew Vargas | Bass | 2017-present |
| Jesse Shafer | Percussion | 2018-present |
Videos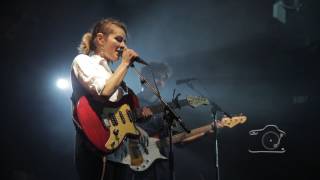 Posted: Jul. 7, 2017
Filmed: Feb. 16, 2017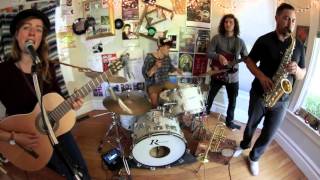 Status:
Available for Shows/Gigs
- Last confirmed Feb. 19, 2019