Wed. June 14th
4:05pm
Booker T. Jones
,
TARRUS RILEY
,
The Black Seeds
,
Mad Caddies
,
The Skints
,
Jah9 and The Dub Treatment
,
Keith and Tex
,
Mike Love
,
Skampida
,
Perro Bravo
,
La Banda Skalavera
,
Shauit
,
The Boom Booms
,
Burnt
,
Entangados
,
Los Furios
,
Roots Roundup
,
Batuque Axe!
,
Tonye
,
Dope Soda
,
Illvis Freshly
,
Sweet Leaf
,
The New Groovement
,
Caleb Hart & the Royal Youths
,
Mistica
,
Tank Gyal
,
DOWN NORTH
,
Rusty Zinn
,
Jon Middleton
,
Out of Control Army
,
Blackwood Kings
,
The Party on High Street
,
Boomshack
,
Cheko & The Lion Rockers
,
Railtown Sound System
,
No Liars
,
The Om Sound
,
Dockside Green
,
Yellowsky
,
Ostwelve
,
Benny the Jett
$179.50
Fri. July 3rd 2015
Language of Music Workshop: Jamaican Rocksteady
Keith and Tex
Keith and Tex
Rocksteady, Reggae, Soul, Ska from Tampa Florida
Tracks (2)
Keith Rowe and Philip "Tex" Dixon were two suburban Kingston kids who wanted nothing more than to make ska music. Originally two members of a five-person vocal group, the lads were turned down by Jamaica's top producers of the late 60s, Coxsone Dodd, Prince Buster, and Duke Reid. Dejected, the other three vocalists quit, but Keith and Tex stuck with it. It was Derrick Harriot who gave the duo a chance in 1966, when the pair recorded a handful of singles such as "Stop That Train" and a cover of the Temptations' "Don't Look Back". The tracks were instrumental in ska's evolution from its bubbly beginnings to its soulful second form, rocksteady. "Stop That Train" and a second single called "Tonight" proved to be hits on Jamaican radio and Keith and Tex became staples of the Kingston scene. Despite this, Keith and Tex broke up in 1970, moving their families to the USA and Canada respectively. However, while they were apart, reggae and ska became a worldwide phenomenon thanks to superstars like Bob Marley.

For 24 years "Keith and Tex" was just a name on a record in the reggae section at the local record store, but in 1994, the duo reunited and have been intermittently performing and recording since. They released the aptly titled comeback album Together Again in 1997, and followed it up recently with 2013's Redux and 2015's Just Passing Through. They will be gracing us with a gorgeous sunlit performance on July 3rd where they will be backed by legendary Brooklyn ska/reggae group The Slackers for a one-of-a-kind show.
Audio Samples
| Track | Play | Save |
| --- | --- | --- |
| Don't Look Back | | |
| What Kind of Fool | | |
View all tracks for this artist (2)
Articles
Videos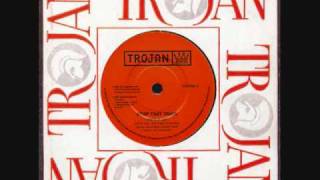 No member roster has been entered (to link to musician profiles.)
Status:
Available for Shows/Gigs
- Last confirmed Apr. 11, 2015