| | |
| --- | --- |
| | |
no upcoming shows listed (solo, or for current projects)
adam dobres
Folk, roots, celtic, bluegrass, old time, country from Victoria BC
Instruments: Guitar, Marimba, Mandolin, Ukelele
details
Canadian born Adam Dobres is a natural born guitarist with a sensitive ability to embody any style of music. His love of the guitar began at 12 years of age, when his father brought home a guitar from the local thrift shop. Adam took to the guitar like a duck to water. Although he is classically trained, Adam thrives in exploring any style of music his heart desires. Adam is like a guitar chameleon- he fully embodies the energy and spirit of whatever music he playing.
While still in High School, Adam joined an 18 piece Jazz Big Band where his ear for musical arrangement and production grew at a fast pace. From this, he went on to study jazz guitar at college where he discovered one of his guitar heroes, the late Lenny Breau. Adam, obsessed with the magic of Lenny Breau's guitar playing, spent endless hours lifting solos of his old jazz recordings. After college Adam embarked on his first tour with members of Scruj MacDuhk; Ruth Moody (Now with the Wailing Jennys), Oliver Swain, and Jeremy Penner. They travelled south to Louisiana where the intoxicating music of the bayou struck a deep chord in Adams soul. This was a life changing moment where Adam understood how music can express the flavours of culture.

With a new taste for experimenting with his personal style and thriving on touring, Adam embarked on living his dream. From playing Celtic music with some of Canada's finest fiddle players including Daniel Lapp and Pierre Schryer, Adam has branched out to Pop Rock with Toni Childs, Bluegrass, Old Time string music, Jazz, Klezmer, Rock and Roll and to jamming with other musicians playing exotic instruments such as the Sitar, Turkish Lira and African Kora. Adam has toured the world with many different projects including touring North America with Old Time string band Outlaw Social and supported Kendel Carson on her European tour. Adam has also toured with Beat-Poet Cowboy Ridley Bent and recorded on his two albums (one which won 7 BCCMA awards). More recently, from 2007-2011 Adam has been recording and touring extensively with Emmy winner and two time Grammy nominee, singer Toni Childs. On one tour with Toni Childs, they opened for the legendary Jackson Browne. Adam was also part of The Dustin Bentall outfit where they performed as part of the 2010 Winter Olympics and supported Blue Rodeo on their 2010 Canadian tour.
In 2011, Adam stepped back into his past and roots and joined the Ruth Moody Band. Taking a hiatus from The Wailin Jennys, Moody has embarked on a growingly successful solo career. So far the band has travelled to Europe and extensively throughout Canada and the US.
Recently the Ruth Moody band supported Mark Knopfler at the Royal Albert Hall and at 9 shows in France.

This year Adam has collaborated with Scott Shea, the son of Red Shea (Gordon Lightfoot) and they are excited about touring and recording soon!
Throughout Adam's career he has grown to love the recording process and even doing some producing himself. Adam was thrilled to be musical engineer and producer for an important and meaningful project with childhood family friend Sarah Van Borek in creating the "One Voice" video. The video was created as part of the SFU Public Square "Alone Together" conference focused on bridging the gap of cultural isolation and disconnection within the Vancouver community.
Whatever project Adam involves himself in, he strives to express his love of music and the mystery of life through his guitar playing. His energetic, creative solo's always leave the crowd happily stunned. Adam feels the reason why he explores so many different styles and textures of music, is because music is a universal language that can bridge any culture. Humble and shy by nature, the guitar has become Adam's voice to deliver his purpose in life- to reach out to others and uplift their spirits by reminding them of the beauty and wonder of life. "Through music we all speak the same language and it's the language of our hearts."
No audio samples have been linked to this profile.
Articles
Videos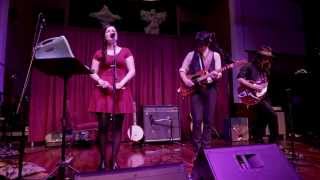 Listing last updated/confirmed Jan. 14, 2015