| | |
| --- | --- |
| | |
Reg Stone
Deceased
- Confirmed:
Jan. 9, 2021 (Archived)
? - June 16 2003
from Victoria BC
Instruments: Piano/Keyboards
details
Picture is Reginald Stone at the Victoria Fox Theatre Kimball.
Born in Wolverhampton, England during 1910, the organist, Reginald Stone, played in Movie Theatres in England before coming to the West Coast of Canada in 1950. He was one of the first to feature his electronic organ in England during 1938 which was indeed "early days" for that type of instrument. Living in Victoria, he shared the spotlight on CJVI as organist on "Rolling Home Show" and at "Bernie Porters Music Studio" teaching. He was organist for Jerry Gosley's Summer Smile Show for several years while operating his music studio first on Broad Street in 1966 and later moving to Quadra St. After selling business in 1975 he rejoined Bernie Porter's Music. For many years, being energetic well into his eighties, he and Bernie played organs and piano at several retirement homes and even appeared on the CHEK 6 program "Go" at age 92 along with Bernie on piano. His experience ran the gamut of theaters, radio, TV, and even ice shows locally. He died on June 16, 2003.
No audio samples have been linked to this profile.
Articles
Videos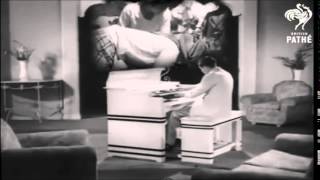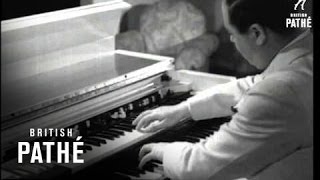 Listing last updated/confirmed Jan. 9, 2021