| | |
| --- | --- |
| | |
no upcoming shows listed (solo, or for current projects)
Sandy Bone
"SandyBone"
Like whisky smooth single malt on crushed glass from Vancouver BC
Instruments: Guitar, Vocals, Drums, Composition/Songwriting, piano
details
SandyBone & The BreakDown cover a lot of ground when it comes to musical genres but always keeps one foot firmly planted in the blues. Nonetheless, tastes of rockabilly, country, folk, R&B and good old rock & roll all have their voices heard in this energetic and entertaining ensemble. With a brand new record under there belt you can bet they're ready to come to where you're at and lay it down!
No audio samples have been linked to this profile.
Available for paid gigs

Articles
Videos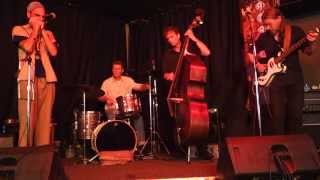 Posted: May. 31, 2016
Filmed: Nov. 30, 1999
Listing last updated/confirmed Aug. 10, 2017