| | |
| --- | --- |
| | |
Audio Samples
| Track | Play | Save |
| --- | --- | --- |
| Medley: 1. Urban Life, 2. Voyage to Victoria, 3. Little Melancholy | | |
View all tracks (1)
Sat. December 28th 2019
Attila Fias Trio - Home for the Holidays Show
Attila Fias
Fri. June 22nd 2018
Hermann's 1st Annual Jazz Festival
Attila Fias Trio
,
Starring Attila Fias Piano
,
Sean Drabitt Bass
,
Richard Brisco Drums
View All Past (7)
Attila Fias
Label:
Attila's albums on iTunes
Jazz, Blues,Latin, World Music from Toronto Ontario
Instruments: Piano/Keyboards, Composition/Songwriting, Arranging
details
Attila is a multi-faceted composer, arranger, producer and performer, who resides in Toronto, Canada and also visits Victoria, BC a couple of times every year. The Hungarian-born pianist has established himself as a jazz/world music artist both locally and internationally, who loves bringing ethnic musical influences into his work. He combines elements such as Brazilian lilt and rhythm, Indian phrasing, Hungarian harmony, Cuban/Latin intensity and excitement, and synthesizes it all into one distinct musical flavour with his jazz background serving as the glue that binds it all together.

As a performer, he has toured world-wide with oscar-winner A.R. Rahman playing at venues such as Wembley Stadium and Sydney Superdome, played centre stage at the 61st primetime Emmy Awards Governor's Ball in Los Angeles with his own Quartet, and played with Indian musical masters Zakir Hussain and Hariharan at Madison Square Garden Theater in New York. He recorded his original composition in the spring of 2015 in Mumbai, India, featuring one of India's best violinists Deepak Pandit.

In the recording studio, he has produced and performed on over 100 internationally distributed albums, winning several gold and platinum album awards in Canada and the US. He worked with grammy award winning producers Jack Douglas (John Lennon, Aerosmith) and Rodney "Darkchild" Jerkins. (Michael Jackson, Whitney Houston)

Check the Events Calendar on his website frequently to find out about his upcoming concerts.
Audio Samples
| Track | Play | Save |
| --- | --- | --- |
| Medley: 1. Urban Life, 2. Voyage to Victoria, 3. Little Melancholy | | |
View all tracks for this artist (1)
Available for paid gigs

Articles
Videos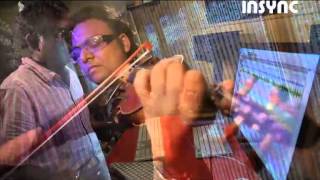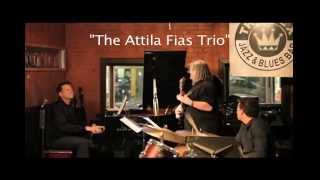 Listing last updated/confirmed Dec. 12, 2017