| | |
| --- | --- |
| | |
no upcoming shows listed (solo, or for current projects)
Genevieve Charbonneau
Active / Available
- Confirmed:
Nov. 14, 2020
original folk roots from Cowichan Station BC
Instruments: Guitar, Vocals, Violin
details
Genevieve is an award-winning Cowichan-based singer-songwriter, drawing on her homesteading experiences to inform her prolific songwriting. Her third album "Heart is a Tower" was produced by Jack Connolly and released May 23, 2019. She released her first full-length CD "Updraft" produced by Marc Atkinson in July 2014. Updraft which garnered 2 Vancouver Island Award nominations, is a collection of catchy original songs and draw on folk, roots and old-time country styles. She performs both solo and with her band "Genevieve and the Wild Sundays", an all-female quartet. Their full length studio album "Fine Line" was released spring 2016. Genevieve won the 2017 BC Musician Songwriting competition for her song "Down Down Down", which also a 2017 International Acoustic Music Award finalist. Most recently she has teamed up with Cowichan valley singer-songwriter Jack Connolly to create Heartwood, a folk-roots duo. She has also performed extensively with The Balkan Babes, a nine member acapella vocal ensemble singing folk songs from the Balkan region. Genevieve has also trained extensively in all areas of dance including modern, jazz, tap, flamenco and ballet. She studied theatre at UVic and has performed with numerous companies in Victoria including Atomic Vaudeville, Kaleidoscope, and Langham Court.
No audio samples have been linked to this profile.
Available for paid gigs
Available for casual jamming

Articles
Videos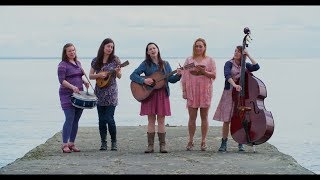 Listing last updated/confirmed Nov. 14, 2020