| | |
| --- | --- |
| | |
no upcoming shows listed (solo, or for current projects)
Russ Botten
A Victoria BC native, played sax, guitar and keyboard in many different musical settings before settling exclusively with the bass. In 1983 he attended The Banff School of Fine Arts to study with Dave Holland and Don Thompson. He also studied in the US with Ray Brown, Gary Peacock and John Clayton.

Since his move to Vancouver in 1990, he toured in Japan and the US with jazz vocalist Ernestine Anderson, did club dates, concerts, and CBC broadcasts with Renee Rosnes, Diana Krall, Herb Ellis, Bud Shank, Red Holloway, Jeff Hamilton, Larry Fuller, Clark Terry, Dee Daniels, Frank Wess, and David "Fathead" Newman. He also recorded two CD's with Seattle's Jay Thomas, was on a music TV series for 5 years with pianist Louise Rose, and most recently did a concert with Diana Krall for Bill Clinton and his foundation.
No audio samples have been linked to this profile.
Articles
Videos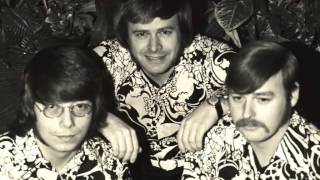 In this Video
Artist(s)
Brad Clarke
,
Gord Clements
,
Mike Watson
,
Gloria Baker
,
Ken Garland
,
Jill Galt
,
Russ Botten
,
Jerry Adolphe
,
Hahna Cope
,
Brothers Forbes
,
Alan Topfer
,
Lee Adams
,
Leslie Kent
,
Fred Hendrick
,
Len Knoke
,
Larrie Forbes
,
John Forbes
Resource(s):
Strathcona Hotel