Audio Samples
| Track | Play | Save |
| --- | --- | --- |
| Play That Funky Music "Live" 1975 | | |
| Slow Ride "Live" 1975 | | |
| Black Magic Woman 2007 | | |
| Good Rockin At Midnight 2007 | | |
View all tracks (4)
Lightning Express
from Victoria BC
On Hiatus
- Confirmed:
May. 15, 2021
The Lightning Express was founded in 1967 by guitarist Len Siemens who discovered the over drive guitar sound in 1963, while playing in Vancouver B.C. and was seen by Henry Young and Jimi Hendrix and this is documented by Henry Young and also Bill Henderson on a
radio interview
in Vancouver. The original band members in 1967 were Don Kennedy on drums, Ralph Nieforth on bass and Len Siemens on guitar. Their peers considered the Lightning Express to be on the cutting edge of new music.
Check us out on video
A few memorable moments include playing for 9 months in 1970 at the Birmingham Bicycle Club which was part of the Old Forge in the Strathcona Hotel. In 1973 played at the Sidney Hotel for 9 months. In 1976 played at the Nanaimo Bathub dance. In 1978 first rock/blues band ever to play at Government House, Victoria B.C., for their Spring Ball. In 2004 played Legends in the Strathcona Hotel. In 2004 played for the Brown Jug reunion at Soprano's. In 2007 played for the Victoria Music Hall of Fame Awards at Darcy's Pub. In 2008 played for the Vancouver Island Blues Bash at Ship Point in Victoria's Inner Harbour. The Lightning Express has played for at least 95% of all clubs, venues, private parties, charity events from Victoria to Nanaimo.
Current band members:--
Len Siemens…Guitar
Richard Lepinsky…Drums
Mike Quinn…Bass
Brian Ferguson…Keyboards
Posted March 7, 2010
Videos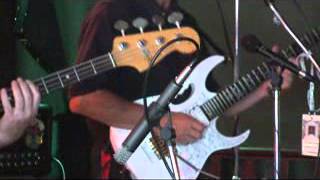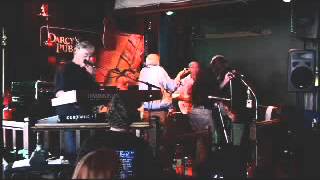 Status:
On Hiatus
- Last confirmed May. 15, 2021