Earthbound
prog and rock from Vancouver BC
On Hiatus
- Confirmed:
Jun. 7, 2021
Started off as progressive rock band playing lots of Yes, Genesis, King Crimson, ELP and the like along with Led Zeppelin and Deep Purple. Played at Last Tango in Victoria with Sugar Cane and Holy Smoke. Played the Mount Doug Rock Festival. Managed by Dave Ringland in Victoria. Moved to Vancouver in 1975 with personnel changes. Managed by Bruce Allen. Dissolved in 1977. Reunited in the 1990s and ongoing.
Submitted by Ian Gibson - keyboards, and Paul Seale - guitar.
No audio samples have been linked to this profile.
Videos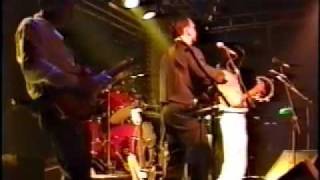 Status:
On Hiatus
- Last confirmed Jun. 7, 2021