| | |
| --- | --- |
| | |
no upcoming shows listed (solo, or for current projects)
John Forbes
After leaving the Old Forge in 1983, John pursued his musical talents as a solo lounge pianist and vocalist throughout British Columbia.
In 1987, John re-entered the Canadian Forces as a keyboard soloist and staff arranger, writing music for the Naden Band, concert
performances. John also plays brass and percussion, when not performing as a concert pianist.
In 1994, the Naden Band fell victim to the many cutbacks, and John moved on to other various musical interests.

1995 saw John rejoin the forces as a reserve officer in the Air Force, instructing cadets. He became the Director of Music at the air cadet summer training centre at Albert Head in Victoria.
In 1995, John was also the Director of Music for the Greater Victoria Police Chorus, holding this position for two years.
In 1997, he became, Director for the British Columbia Cadet Honour Band .
After the summer session of 2001, John gave up the position as Director at Albert Head to become the Regional Cadet Music Advisor for Pacific Region and Province of British Columbia, a position he still maintains.
John is now retired, lives in Nanaimo and is associated with the Nanaimo Concert Band as an active musician and Co-Conductor.
No audio samples have been linked to this profile.
Articles
Videos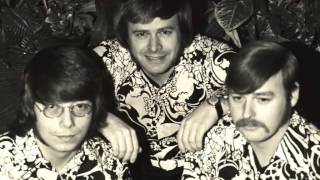 In this Video
Artist(s)
Brad Clarke
,
Gord Clements
,
Mike Watson
,
Gloria Baker
,
Ken Garland
,
Jill Galt
,
Russ Botten
,
Jerry Adolphe
,
Hahna Cope
,
Brothers Forbes
,
Alan Topfer
,
Lee Adams
,
Leslie Kent
,
Fred Hendrick
,
Len Knoke
,
Larrie Forbes
,
John Forbes
Resource(s):
Strathcona Hotel