| | |
| --- | --- |
| | |
Bedouin Soundclash
Available for Shows/Gigs
- Confirmed:
Jan. 23, 2020
from Montreal Quebec
Bedouin Soundclash has emerged in the past two years as a young group refusing to be classified, while blurring the lines of reggae and rock. Jay Malinowski's soulful wail and rasp rests on Eon Sinclair's deep dubbing bass while Pat Pengelly drives a heavy rhythm, blazing their own path in the musical landscape. The three-piece group was conceived three years ago at university. "At the time we were making music that reflected the music we grew up on, and that we were exposed to punk, reggae, dancehall, world, dub, jungle, two-step, everything. We wanted to try to make something that was ours and was our experience, and that has continued to push us, to incorporate the music we love in a new way."
No audio samples have been linked to this profile.
Articles
Videos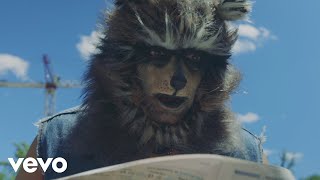 No member roster has been entered (to link to musician profiles.)
Status:
Available for Shows/Gigs
- Last confirmed Jan. 23, 2020