Slim & The Deuces
Continuing Under New Name
- Confirmed:
May. 3, 2016 (Archived)
Label: indie
Old School Blues from Victoria BC
Tracks (3)
The Deuces are an "old school" blues band that have been part of the Canadian blues scene since the early 70's. They play the real deal which they learned first hand backing up many of the blues legends. The band released it's first CD "Slim & the Deuces - Live at the Blues Underground" in 2008. After the 2010 departure of bassist Greg Kennedy, the band was augmented with blues veterans Gary Preston on keys/harp/vocals and George Fenn on bass. In 2012, Dave "Slim" Harris left to focus more on his one man band career. The exciting young guitarist/vocalist, Jordie Edmonds has since joined the band and the name shorten to simply "The Deuces". They play locally on the Island often at the Upper Deck, Six Mile Pub, VBS functions and Haro Strait Music Society dances. Hope to see you soon at one of them.
Audio Samples
| Track | Play | Save |
| --- | --- | --- |
| Feed the machine | | |
| It feels so good | | |
| Come back baby | | |
View all tracks for this artist (3)
Articles
Videos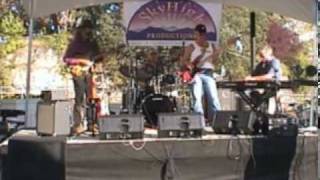 Posted: May. 26, 2016
Filmed: Jan. 1, 2008
Last Lineup
| Name | Role | Dates |
| --- | --- | --- |
| John Hunter | Drums | 2008-Name Change |
| George Fenn | Bass | 2010-Name Change |
| Jodie Edmonds | Guitar / Vocals | 2012-Name Change |
Status:
Continuing Under New Name
Name changed to Old School Houserockers - Last confirmed May. 3, 2016