| | |
| --- | --- |
| | |
no upcoming shows listed (solo, or for current projects)
Wayne Peters
Confirmed:
Nov. 12, 2017 (Archived)
from Victoria BC
Voted as 2009's most influential country musician, Wayne Peters has been a mainstay of Victoria's country scene since arriving in 1969. His band "Homebrew" featured some of the cities musical elite performing regularily at the Wee Ponderosa, Westwind, Esquimalt Inn and all the other country hautes.Wayne also toured for many years with Ronnie Prophet.
No audio samples have been linked to this profile.
Articles
Videos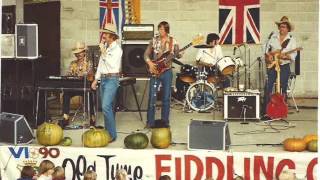 In this Video
Artist(s)
Homebrew
,
Randy Cross
,
Tom Horsfall
,
Tom Gough
,
Bill Weldon
,

Harvey Wanless
,
Brad Peters
,
Ron Attfield
,
Ed Attfield
,
John Estagoy
,
Ralph Nieforth
,
Dan Beveridge
,
Art Tyler
,
Jim Vining
,
Wayne Peters
,
Steve Auram
,
Brian Ohara
,

Brad Kent
,
Sherm Sheldon
,
Gary Redlin
,
Marty Koslowski
,
Keith Watson
,
Marty Murphy
,
Les Palmer
,
Jack Brygidyr
Filmed: Sep. 1, 2009
Listing last updated/confirmed Nov. 12, 2017