| | |
| --- | --- |
| | |
The Leg-Up Program
Label:
Independent
Soulful Indie LeftCoast from Victoria BC
Past Shows (13)
The Leg-Up Program is a collaboration of Victoria artists.

Formed in late 2013 to fill-in for a local block party, The Leg-Up Program tore the roof off with their hip hop funk rock soul orchestra and musical collective with approximately 17+ members who contribute to their huge sound. Made up of members from many other local bands, the collective brings a large and eclectic variety of sound to the sonic palette. Be ready to dance!

2014 has seen the mega-group enter the studio to begin production on their debut release. The band will be debuting at a few festivals this summer, rocking the Canada Day Stage @ Ship Point for Victoria Ska Festival, Fernfest and are rumoured for Davestock III.

The Team has had members representing many Victoria acts from the present and past such as: Rocky Mountain Rebel Music, Pocket Kings, Everybody Left, Devine Element, Shoestring Bourbon, SweatLeaf, The Millions, DirtMerger, The Racket*, Bored of Directors, Blackwood Kings, The Chantrelles, Warbuck, The Millions, Sunday Buckets, CFC, Crude Cultura, Compassion Gorilla, Party on High Street and many more.
No audio samples have been linked to this profile.
Articles
Videos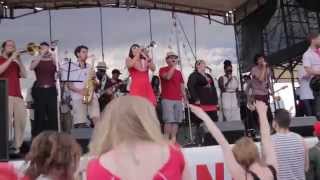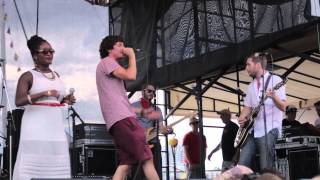 Status:
Available for Shows/Gigs
If you want your event to be an instant success and a non-stop musical party... book this band. - Last confirmed Mar. 16, 2015
Submit info on this band to our admins