TemPeStilence!
Label: don't label me
folk-punk something or other from Hornby Island/Victoria BC
Tracks (1)
A TemPeStilence is prowling dark alleys, distorting
microphones and skulking in nefarious cafes... Tempest is an artistic maelstrom whose expression is as multifaceted as her origins. Currently arising from the dripping shore of the notorious yet veiled Hornby Island, she brews a vociferous fervor which has swept her from coast to coast. Whether endowed with reanimated creatures, distorted guitar and voltaic voice, banjo or instrumental fusions, as a nine-foot or one-wheeled winged skeleton or stripped bare to words, she is a captivating force to be caught in wherever the Tempest is blown ashore.
Audio Samples
View all tracks for this artist (1)
Videos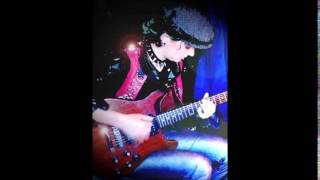 In this Video
Artist(s)

TemPeStilence!
Posted: Jun. 14, 2018
No member roster has been entered (to link to musician profiles.)
Status:
Unknown
I am available as a folk-punk creature. looking for a bad ass drummer who won't move to Mississauga to work drywalling instead of being a big rock star and taking over the world. - Last confirmed Dec. 10, 2008