Fri. June 3rd 2016
@ Distrikt
(No Minors)
6:00pm - 10:00pm doors at 5:30pm
We are friends of photographer Lani Sanders who recently had all her camera gear stolen from her vehicle. We are "Gearing Up" to help Lani replace her stolen equipment by organizing this fund raising event.
Reviews
No articles have been linked to this profile
Telstarr
Started circa 1974-75 with Roger Yurkowski and John Myhill. Joined in 1975 bassist Ken Sherwood, vocalist Wayne Grimshaw and guitarist Lloyd Erdman. Lloyd left in 1976, Don Peterson would fill in for 1 gig until guitarist Jack Jazlowiecki joined later in 1976. In 2014, the band reformed as a trio and continues to play selected engagements
more info
The Deb Rhymer Band
The Deb Rhymer Band features Kelly Fawcett on guitar, Clayton O'Howe on bass, Andy Graffiti on drums and Deb Rhymer on vocals. Deb and the band have played all the various clubs and pubs in the Victoria music scene as well as a number of blues events and festivals. The band has hosted an afternoon blues jam, every Sunday for the last 9 years ...
more info
Articles:
Deb Rhymer is dedicated to the blues
Uncle Wigglys Hot Shoes Blues Band
With a career that began humbly at a University of Victoria Sub Pub, this band led the live music, independent recording and producing scene in Victoria BC in the 80's. They became RCA recording Artists, received rave reviews of live performances along the way and shared stages with Paul Butterfield, Joe Cocker, Stevie Ray Vaughan and the great M...
more info
Articles:
Review: Canadian Guitarist West Coast Comerford happy to play blues
Don Peterson & The Push Band
(Classic Party Band)
This classic rock band is one of the most versatile and requested groups on the West coast. Led by Don Peterson, this seasoned group plays it all and focuses on dance hits that everyone loves. Strong 3 part harmonies, great musicians. Always positive and rave reviews followed by a rebooking.
more info
Jason Buie Band
Jason Buie's six string manipulation is stunning and magical and his passion, honesty and charisma shine in his live shows. Jason's modern electric blues in seasoned funk, rock and soul with influences that originate in the Southern States and inner cities of America.
more info
Videos of this Event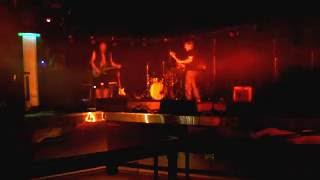 Posted: Jun. 5, 2016
Filmed: Jun. 3, 2016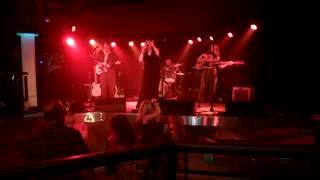 Posted: Jun. 5, 2016
Filmed: Jun. 3, 2016