| | |
| --- | --- |
| | |
no upcoming shows listed (solo, or for current projects)
George Kilvington
"Killer"
Age: 69 (estimated)
60's rock to present from Maple Bay BC
Instruments: Drums, Piano/Keyboards, Bass, Guitar
details
Played drums in the bands as listed, as well as bass guitar for "Sing-Out Victoria, which played at Butchart's Gardens through the summer of 1968. During the following years, moved away from playing formally, as my career wasn't very conducive to a regular musical life. I did do some jamming on bass with my wife, who was the piano player for Sing-Out Victoria, and with friends and neighbours. In the mid-1970's, became involved with graphic art and did some work for Little Mountain Sound, a Vancouver recording studio, providing posters for their offices and an advertisment for "Who's Who in Music" publication. Also, during this time, decided to take up keyboards, which I continue with to present, and did a bit of jamming with some Vancouver musicians who will remain nameless. Upon retiring, I returned to Vancouver Island and took up residence in Maple Bay. Through my late brother-in law, I learned of the rcmpsite website,(ironic twist)and subsequently, I was reunited with Art Demeulles, my bandmate from the Exl's, and have since gotten back together with him at his famous jam sessions. I have also taken up drumming again after getting a brand new set of Taye Drums by Ray Ayotte. With all this time on my hands being retired from work, I now plan to concentrate on music. Inspired by Beatles, Stones, Blues Artists, 60's/70's Rock bands of all types, and recently many of the modern Country groups such as Alabama, Brooks & Dunn and Prairie Oyster. I've gotten together with an old Vancouver musician now living on The Island, and one from Duncan(formerly from a 60's band, The Matryx, listed on the website), as well as my wife, Sue on keyboards, and have done some "fun" stuff, which resulted in playing at Arbutus Ridge Golf & Country Club several times so far, and Cowichan Golf Club twice. The band, "Sixtiesomething", has added three female voices and now has a very full sound. I'm playing bass and rythm guitar with this group, rather than drums. The group is slated to play again this year(2009)at the Cowichan Golf & Country Club, and has increased its repetoire considerably. Music of the 50's, 60's and early 70's being the style played.
We also landed a sponsorship from Molson-Coors Canada to play charity events for them. We'll have to wait and see on that one. Played recently as a fill-in musician(bass)for Brian Eccles of Sugarcane upon his retirement. Sixtysomething has folded permanently, the members having spread out around the country and continent. Still looking for a group to jam/play with. Anybody out there?? With the recent passing of my band-mate Richard Moore, it increasingly seems that I am doomed to be left out of any band reunions, as I am now the last surviving member of the Exl's and along with Al Kerr, Russell Steffler, Bob Allin and Len Knoke, the only remaining members of the Wanted, and at that we are all scattered around with no likelihood of having a get together. Bob Allin recently contacted me and he plans at some future date returning to Victoria. He plans a reunion of Wanted members on his return. Hope he gets here soon.
No audio samples have been linked to this profile.
Available for paid gigs
Available for casual jamming
Available for serious projects

Articles
Videos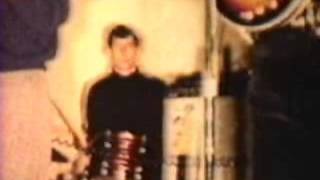 Listing last updated/confirmed Apr. 5, 2018