| | |
| --- | --- |
| | |
Sat. August 6th 2016
the Vintage Funk band
,
DC and Co.
DC and Co.
Rock from Victoria BC
DC and Co., is a genres music mix group with shared female vocalists .. Our music reflects a mix of influences including pop, blues and classic rock. We are a musical team with a strong rhythm section with Tony Green on drums.

Danny Copper currently hosts Langford Legion Jams, going strong for the last 4 years.

Also, hosted Jams at Tally Ho in previous years.

Danny Copper has played a couple of years with Ed Wright, inducted Victoria Rock and Roll Hall of Fame, 2008, for his work in... Blues By 5, Most Influential Blues Group, 1965-1969, and also played under the name the Diamond Eagle band also, Lil' Ed and the House Shakers.
No audio samples have been linked to this profile.
Articles
Videos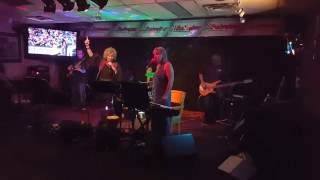 Current Lineup
| Name | Role | Dates |
| --- | --- | --- |
| Danny Copper | | 2010-present |
Status:
Available for Shows/Gigs
We have been playing lively dance rock and pop music .... Hire us for a fun musical night ! Excluding Friday nights, we are available the other 6 days of the week. - Last confirmed Jul. 13, 2016