Elaine Lakeman
Active / Available
- Confirmed:
Aug. 28, 2019
jazz, blues, Latin, Country from Victoria BC
Instruments: Vocals
details
Elaine Lakeman is a recording artist and singer based in Victoria, BC, Canada. She has performed in many of the performance venues on Vancouver Island and has worked with some of the most well-known career musicians in the region. Elaine recorded her first album, When it Rains, to critical acclaim and rave reviews in 2017 and has now finished recording her second all original album, Elena, due for release early October 2019.
Elaine is currently preparing her show for the album release and will perform in the Dominican in the coming year, where she filmed her Video Pequeno, Poquito, Pococo, released in May of this year. Elaine has a warmth and charm that is ever present in her musicality and interpretations; she connects with each of her songs at an emotional level that is the hallmark of a true song artist. She has a voice like warm honey mixed in fine whisky, and a delivery that is deliciously Jazzy blue.
Audio Samples
| Track | Play | Save |
| --- | --- | --- |
| Elaine Lakeman 256kb | | |
View all tracks for this artist (1)
Available for paid gigs
Available for serious projects

Articles
Videos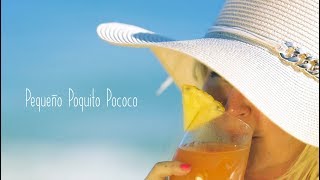 In this Video
Artist(s)
Elaine Lakeman
,

Lloyd English
,
Kaitie Sly
,

Buff Allen
,

Brett Ziegler
,

Diana English
Resource(s):

Woodshop Studios
,

Das Hous Studio
Posted: Sep. 3, 2019
Filmed: Jul. 5, 2019
Listing last updated/confirmed Aug. 28, 2019