Sun. April 15th 2018
@ House Concert
(All Ages)
Moonfruits
,
Sarah Osborne
Wed. April 11th 2018
Sarah Osborne
,
Moonfruits
Moonfruits
Label: Independent
bilingual folk-roots from Ottawa Ontario
Contact Details
Kaitlin Milroy
613 296 5466

Escorted by a banjo and a parlour guitar, Moonfruits' soaring harmonies captivate listeners and celebrate common ground. Partners on and off stage, they summon music from a place where ideals and imagination intertwine.

No audio samples have been linked to this profile.
Articles
Videos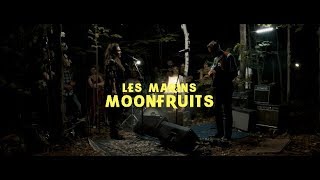 In this Video
Artist(s)

Moonfruits
Posted: Apr. 11, 2018
No member roster has been entered (to link to musician profiles.)
Status:
Available for Shows/Gigs
- Last confirmed Apr. 11, 2018