| | |
| --- | --- |
| | |
Brandy Moore & the Nightcaps
Available for Shows/Gigs
- Confirmed:
Dec. 8, 2018
R&B from Victoria BC
BRANDY MOORE & the NIGHTCAPS
High-energy classic R&B/funk/soul/Motown based in Victoria, BC
Dynamite vocals, tight harmonies, smokin' lead guitar, soulful keys, and a rock-solid rhythm section guaranteed to make you dance!
Horns available as well.
No audio samples have been linked to this profile.
Videos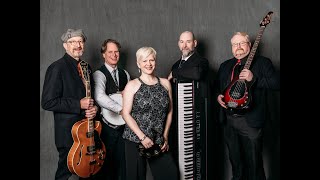 Current Lineup
| Name | Role | Dates |
| --- | --- | --- |
| Brandy Moore | lead vocals | 2018-present |
| Victor Wells | guitar, lead & backup vocals | 2018-present |
| Peter Rothauser | keys, backup vocals | 2018-present |
| George Koenig | bass, backup vocals | 2018-present |
| Jon Miller | drums | 2018-present |
Status:
Available for Shows/Gigs
Five piece band: vocals, guitar, keys, bass, drums Horns also available - Last confirmed Dec. 8, 2018