| | |
| --- | --- |
| | |
GHAZM
Available for Shows/Gigs
- Confirmed:
May. 9, 2018
Cinematic, drone, rock, ambient, EDM, prog, folk, from Vancouver BC
GHAZM explores the outer limits of the ambient and drone genres. The explorers always return with gifts of ensorcelled grooves, alien riffs, throbbing rhythms or some other form of coherence. GHAZM's wide-reaching references are sure enchant and dizzy.

Ulysses Jason Newcomb: Guitar
Tony Kastelic: vocals
Paul Patko: Nintendo DS
No audio samples have been linked to this profile.
Articles
Videos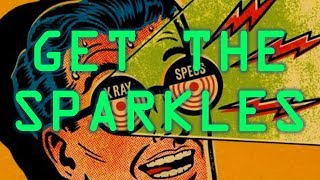 In this Video
Artist(s)
GHAZM
Posted: May. 9, 2018
Filmed: Mar. 20, 2018
In this Video
Artist(s)
GHAZM
Posted: Nov. 6, 2017
Filmed: Oct. 6, 2017
Current Lineup
| Name | Role | Dates |
| --- | --- | --- |
| Ulysses | Guitarist | 2015-present |
| Tony Kastelic | Vocals | 2015-present |
| Paul Patko | Nintendo DS | 2015-present |
Status:
Available for Shows/Gigs
got to http://weareghazm.com/contact/ for details. - Last confirmed May. 9, 2018