| | |
| --- | --- |
| | |
no upcoming shows listed (solo, or for current projects)
Nick La Riviere
Everything from Victoria BC
Instruments: Trombone, Bass, Arranging, Composition/Songwriting, Conch Shells
details
In a small cabin on an overnight ferry from Newcastle to Amsterdam, the lyrics of the single from 'Another Time Around' were born as Nick La Riviere collaborated with Spirit of the West's Geoffrey Kelly. As a trombonist, bassist, singer, and conch shell player who's toured with award winning bands across Canada, Germany, Switzerland, Austria, Ireland, England, Luxembourg, the USA, and Mexico, Nick seeks out quiet moments on the road to find creativity. He's a member of The Paperboys, Locarno, The HiFi, and has performed with Michael Kaeshammer, Nikki Yanofsky, Adonis Puentes, and the Temptations, among many others.

Influenced by diverse genres and artists, Nick names Trombone Shorty, Paul Simon, Sam Cooke, and Ben Folds as his top four for this album. This is the album for everyone who likes variety in a performance – versatile musicians performing a heavy funky rock number, followed by a dynamic 12/8 ballad, or a catchy classic R&B style sing along.

A former jazz student of Capilano College, he's now asked to adjudicate and be a clinician at conferences such as the BCMEA, and the West Coast Jazz Festival. As the title of his debut album suggests, there's just 'Too Much To Do.'

Nick also offers arranging, recording, and teaching services. He also leads a community R&B band and a community big band with weekly rehearsals.
No audio samples have been linked to this profile.
Available for paid gigs
Available for lessons

Articles
Videos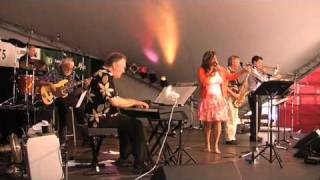 Posted: Jun. 24, 2016
Filmed: Jul. 1, 2009
Listing last updated/confirmed Feb. 27, 2016