Adventures of Nightgirl
ethereal reggae from Victoria BC
Tracks (5)
Adventures of Nightgirl was formed in 2012 by singer/songwriter Rachael Gurevitch who is heavily influenced by jazz, reggae, blues and the popular culture that comes from being an 80's child.
The band often presents guests on horns, violins, percussion, and other vocalists/rappers.
Sadistically sweet, groovy, human, and relate-able, if you love the idea of jazz classics remixed with original fresh tones, and a hip hop reggae vibe, check these guys out for an ethereal dubby experience.

Past locations;
Lucky Bar, Logans, Copper Owl, The Mint, The Vault (Nanaimo), The Loft, Quadrapalooza (Quadra Island), Centennial Square, Sunset Room, Templed Mind, V-Lox Rugby Club, My Bar and Grill, McRae's, Wheelies, various private events/fundraisers.
Audio Samples
| Track | Play | Save |
| --- | --- | --- |
| Shadows | | |
| Exman (Zoubi Arros cover) | | |
| Things | | |
| Castle | | |
| White Dress | | |
View all tracks for this artist (5)
Articles
Videos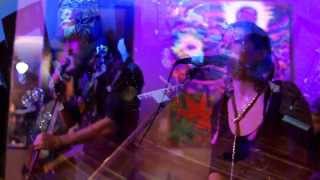 Past Members
| Name | Role | Dates |
| --- | --- | --- |
| Devon Venoit | Drums | 2014-2016 |
| Petey Keys | Sax | 2014-2015 |
| Abax | Drums | 2015-2016 |
| Bassman Alex | Bass / vocals | 2015-2016 |
| Jenna Banner | Sax, violin | 2015-2016 |
| Courtney Marshall | trumpet | 2015-2016 |
Status:
Available for Shows/Gigs
Please contact nightgirlinc@gmail.com for bookings and inquiries. - Last confirmed Nov. 14, 2017